Amy Wheelus
Chair of the Tech Titans board and VP of architecture and strategic planning at AT&T
"Tech Titans creates connections where people take new ideas and collide them with other people who have their ideas or challenges—an Innovation Collider. Especially in the current environment, we want those idea collisions to happen virtually, across the country. Our goal is to solve the next generation of connection problems with 5G--together."
Where good ideas collide for good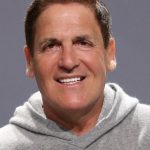 Entrepreneurs designing 5G-enabled solutions now can get feedback, recognition and up to $20K from Tech Titans and enterprise companies on the cutting edge. In a new Grand Challenge, entrepreneurs submit an application which will be judged by representatives of major technology companies, such as AT&T, Argent Associates, Axxess, Cisco, Ericsson, Nokia, and 2thedge.
The second day of judging will be from celebrity judges like the entrepreneur almighty Mark Cuban. The selected solutions will be showcased for a live/virtual pitch in front of a larger audience of companies wanting to expand their reach into these markets.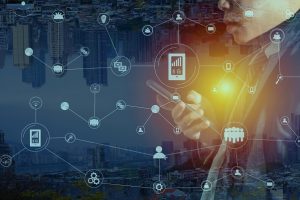 The selected solution(s) will demonstrate how 5G can enable risk-free interactions during this time of uncertainty and pandemics. The 5G-enabled technology can benefit work, life, education or health. Entrepreneurs, start-ups, and small and minority/women (MBE/WBE)-certified technology companies should be pre-revenue to revenue less than $2 million.
There is no cost to participate. Pitching companies can be located anywhere in the United States, and do not have to be Tech Titans members. Deadline for applications to be submitted is 5 p.m. (CT) Friday, Sept. 4.
Awardees will receive:
A maximum cash award of $20K
An invitation to the Tech Titans Awards Gala on Oct. 23
Enterprise-level mentoring that could include access to technology resources and potential customers/partners
Introductions to funding resources
The hope is that the entrepreneur/start-up will receive some form of:
Technology licensing
Funding
Customer/supplier relationships
Strategic partnerships
Other business relationships
The Tech Titans Innovation Collider offers myriad services that enable large companies to partner with entrepreneurs, university researchers and thought leaders to collide, connect, collaborate and create groundbreaking solutions that accelerate business value. These services include providing executive education, extending access to technology expertise and cultivating curated resources.
Questions? Contact Beth Kolman at (972) 792-2817