The mission of the Health Tech Forum is to bring together professionals who are interested in the development, distribution and utilization of technology used to manage and improve human health, including:
medical and monitoring devices

biotechnology

pharmaceuticals

health IT systems

software, remote and otherwise
Our goal is to give you a place to network, explore the applications, and drive partnership and the promotion of health technology. We achieve this goal by holding 4 to 6 events per year, open to the public, and participating in the annual Tech Titans Expo.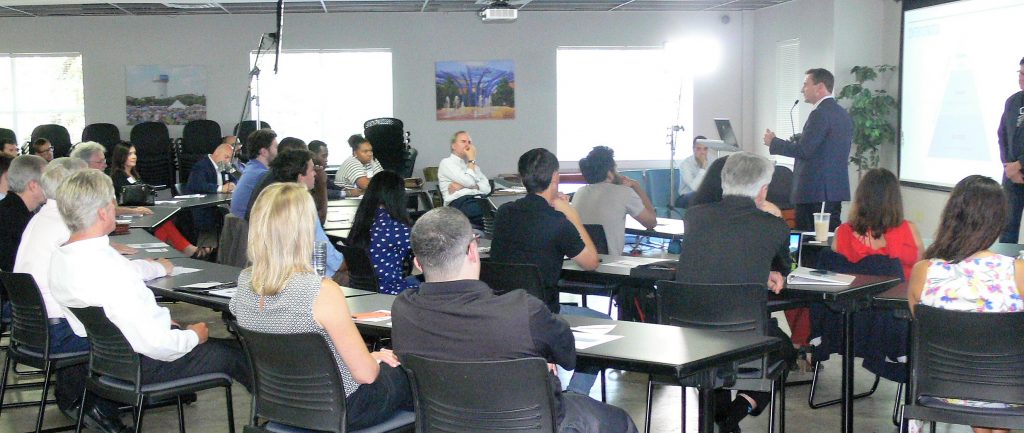 Shawn Wiora, co-founder of MyndVR, talks to the Health Tech Forum about virtual reality as therapy for seniors
Check out the speakers and topics we've featured in years past.
Topic:
How COVID-19 has changed consumer expectations for Health Tech
Speaker:
John Whyte, MD, MPH, Chief Medical Officer, WebMD
Topic:
Pandemic prevention platform and the role of technology innovation in preparedness
Speakers:
Dr. Amy Jenkins, Program Manager in Biological Technologies Office, DARPA