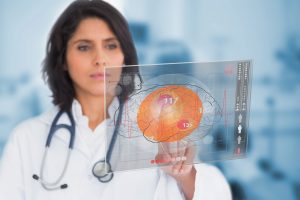 Inspire younger kids to learn about STEM with a great video!
Winners will receive $1000!
Sponsored by State Farm, this contest seeks to help fill the Tech Titans resource vault to provide professionals and educators compelling content to share with students. Videos will target elementary students, describe a technology, create excitement about its future and how they can play a part.
Submissions will be accepted starting Oct. 1 and will be due Feb. 1. 
2020 video topics are:
Middle School
Describe an engineering career in  "Be An Engineer."
High School
Highlight the future of AI in "Improving Life in the Future with Artificial Intelligence."
Helpful tips to create a great video »
Parents helping kids make videos at home--get targeted advice>>
Share this flyer with your friends!
Read a story announcing the winners of the 2019 contest.
Who can submit a video?
Middle and High School Students - A Middle School and High School winner will be selected in each technology trend.
Pick a topic
Middle school Be an engineer (describe an engineering career)
High school      Improving life in the future with artificial intelligence (highlight a tech innovation in AI)
Identify its impact
How will this technology trend impact the future? Change our lifestyle? Create new products or industries?
Connect a career
Bio engineer? Cyber security analyst? Doctor? Teacher?