Cybersecurity Forum
Committee Tri-Chairs:
A benefit of Tech Titans membership is participation in Forum planning committees:
Enhance your professional network with other Tech Titans members invested in cybersecurity
Develop contacts with speakers and panelists that are leaders and experts in their fields
Chair or moderate programs in front of the Cybersecurity Forum audience
The committee meets monthly on the second Thursday at 8:30 am. Forum events are held 4 to 6 times a year.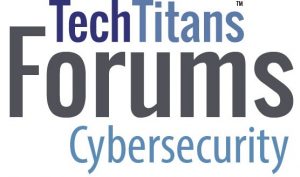 The mission of the Cybersecurity Forum is to create an information security community that provides a place for thought leadership, education, industry development and community service. By collaborating on best practices, we can help develop solutions that meet the business needs of its members.
Our goal is to give you a place to network, keep on top of the ever-evolving threat landscape, and drive partnership and the promotion of cybersecurity. We achieve this goal by holding 4 to 6 events per year, open to the public, and participating in the annual Tech Titans Expo.
Check out the speakers and topics we've featured in years past.