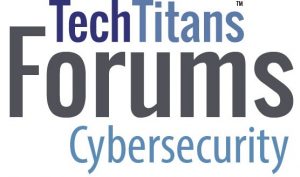 The mission of the Cybersecurity Forum is to create an information security community that provides a place for thought leadership, education, industry development and community service. By collaborating on best practices, we can help develop solutions that meet the business needs of its members.
Our goal is to give you a place to network, keep on top of the ever-evolving threat landscape, and drive partnership and the promotion of cybersecurity. We achieve this goal by holding 4 to 8 events per year, open to the public, on 2nd & 4th #TechTuesdays. Check the calendar for upcoming #TechTuesday and other events.
All forums can participate in the annual Tech Titans Expo.
A benefit of Tech Titans membership is participation in Forum planning committees:
Enhance your professional network with other Tech Titans members invested in cybersecurity
Develop contacts with speakers and panelists that are leaders and experts in their fields
Chair or moderate programs in front of the Cybersecurity Forum audience
The committee meets monthly on the second Thursday at 8:30 am. Forum events are held 4 to 8 times a year. To join the Cybersecurity Forum, fill out our volunteer form.
If you are interested in sponsoring the Tech Titans Cybersecurity Forum, please contact us.
Check out the speakers and topics we've featured in years past.
stay tuned for upcoming events
---
Recent Events
Sept 14, 2021
Decode data breach: reading the Verizon Data Breach Investigation Report (DBIR) 
Speakers:
Scott Schindler, vCISO Director, Tracepoint
Alex Pinto, DBIR team manager, Verizon 
George Finney, CISO, SMU
Andy Ulrich, head of security, Ericsson
---
November 16, 2021
Edward Snowdon: the ultimate insider threat
Speaker(s):
Steven Bay, cybersecurity operations consulting lead, Kudelski Security