People make our organization successful. Your leadership in Tech Titans is needed and appreciated.
All employees of Tech Titans member companies and organizations are eligible to participate in Tech Titans committees and teams. Not sure if your company is a member? Check our membership directory.  For more information on membership, contact our Membership Team at 972-792-2855.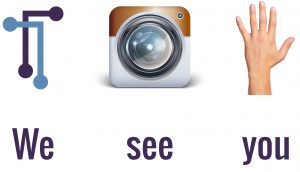 We see you. Out there, doing good. And it makes a difference. To others in our community and to the kids who some day will be. Thank you!!
Creighton Adams
Lymari Ames
Patrick Ames
Emilio Ames
Robert Atkins
Barbara Baffer
Vijay Balakrishna
Tamara Bassam
Gurshaman Baweja
Dr. Richard Benson
Siddhi Bhakta
Babar Bhatti
Jana Boone
Michael Boyer
Chris Bradford
Jonas Bull
Tricia Buthusiem
Joel Buys
Greg Carr
Barry Carter
Calvin Carter
Tim Caulfield
Melissa Chadwick
Radhi Chagarlamudi
Ollie Chandhok
Bill Cockerill
Justin Cohen
Dave Copps
Brennan Cropper
Kathy Curry
Jon Davis
Erin Davis
Jacob Day
Chris Deans
Russ Donnelly
Jennifer Doyle
Kay Eggleston
Mark Farris
Wasim Faruk
Greg Fasullo
Charlie Fell
Lutitia Fields
Farid Firouzbakht
Victor Fishman
Robert Fitzgerald
Steve Flad
Brian Fleming
Maria Flores
Matt Foster
Lisa Frey
Heather Frisnia
Caroline Gagliardi
Alexis Gambino
Valeria Grimaldo
Melinda Guravich
Roger Hall
Ty Harmon
Lonnie Harrell
Marvin Harris
Christopher Harris
Madison Harris
Charles Haseman
Ed Hightower
Bob Hill
Shane Hogan
Martha Hogan
Prince Hutchinson
Stacie Hyatt
Solomon Israel
Robert Jackson
Eric Jewell
Dustin Johnson
Bettina Jones
Jeanie Jones
Sanjay Jupudi
Bob Kaiser
Christina Keane
Kevin Kicsuk
Randy Krum
Jackson Ku
Adam Ley
David Little
Chris Macfarland
Teresa Mackintosh
Heather Malek-Allen
Betty Manetta
Alexandra Martinez
David Matthews
Kim Mayer
Vance McCollough
Tad Mcintosh
Mary Elizabeth McNeely
Diane McNulty
Garyld Miles
Brandon Morgan
Lynn Mortensen
Riyaz Muhammad
Carolyn Murray
E.G. Nadhan
Rod Naphan
Melissa Ness
Thomas Nguyen
Gelareh Nobakht
Andrew Olowu
Kirk Otis
Jeff Owens
Steve Parta
Aaron Paul
Pete Poorman
Don Proeschel
Shanthi Rajaram
John Randall
Roberta Reed
Jacob Reyna
Dave Robertson
Jaime Rodriguez
Jeff Sandene
Deborah Sawyer
Rob Schneider
Wallace Scott
Kay Shaw
Barry Shurkey
Andy Slote
Marianne Strobel
Mirena Taskova
Vik Thapar
Melissa Townsley-Solis
Freddie Vinson
John West
Rod Wetterskog
Amy Wheelus
Brian White
Daniel Williams
Richard Wilson