The Tech Industry Series is an interactive monthly program focused on technology applications and trends in the high-tech industry. Luncheons are held one Friday a month - typically the third Friday - and feature presentations by industry experts.
2022 Tech Industry Series Speakers
January 17 - Simone Severini, Director, Quantum Computing, Amazon Web Services (AWS) - View Presentation
February 18 - CIO Panel with Tanya Hannah, King County WA; Onyeka Nchege, Novant Health; Michael Pegues, Aurora, IL - View Presentation  Read Article - The Enterprisers Project
March 25 - Jason Leiker, Assistant Vice President of ESG, AT&T
April 22 - Female CIO Panel - Heidi Cox, Principal & CIO, HKS; Tracey Francis, SVP of Technology, Bottle Rocket; Gertrude Van Horn, SVP & CIO, NCH Corporation
May 20 - Michael Youngs, CIO, DFW International Airport - View Presentation
June 17 - Kris Fitzgerald, former CTO for NTT Data - View Presentation
July 15 - Dave Copps, CEO, Worlds - Tech Titans Awards Gala Winner Series
August 19 - Neelu Sethi, CIO, Reddy Ice - Tech Titans Awards Gala Winner Series
September 16 - ATT FirstNet - Tech Titans Awards Gala Winner Series
2021 Tech Industry Series Speakers
January 22 - Mike Bafan, Chairman of Toyota Mexico Manufacturing Operations and Group Vice President of Toyota North America's Manufacturing Project Innovation Center
February 19 - Jose R Favilla, Jr, Global Industry 4.0 Leader, IBM Corporation
March 26 - Teresa Mackintosh, CEO, Trintech (2020 Tech Titans Emerging Company CEO Award winner)
April 16 - DevOps Panel: Kevin O'Dell, State Farm; Kodwo Panford, Zix; Courtney Kissler, Zulily; John Willis, Botchagalupe Technologies; and Bryan Finster, DevOps Mentor
May 21 - Joe D'Cruz, Catalyze Dallas and Roger Raley, Alpine Advanced Materials
June 18 - Blair Bardwell and Pari Pandya, AT&T
July 16 - Grant Ecker, VP Global Enterprise Architecture, Walgreens Boots Alliance and E.G. Nadhan, Chief Architect and Strategist, Red Hat
August 20 - Skip Howard, CEO, Spacee
September 17 - Malcom Ross, CTO, Appian
October 15 - Innovators Luncheon
November 19 - Trude VanHorn, CIO, NCH Corporation
         presented by  
Friday, July 15, 2022

Check in/Networking 11:30 am
Presentation 12:00 pm - 1:00 pm
Buffet Lunch served
Prestonwood Country Club - The Creek
15909 Preston Rd., Dallas 75248
Winners Circle Series

Presentations from previous Tech Titans Awards Gala winners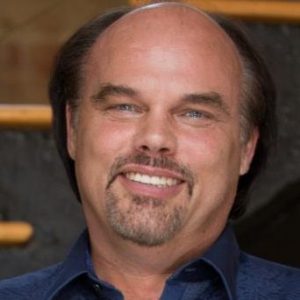 AI and supply chain
F

eaturin

g

Dave Copps, CEO, Worlds
2017 Tech Titans Emerging CEO winner
2022 Regional EY Entrepreneur of the Year 
There is no one that is immune to the problems with the supply chain this year. Changes due to the pandemic, labor shortages, equipment issues, or delivery challenges are among the reasons for supply chain challenges, but what are the solutions? For starters, add artificial intelligence to the equation for better results. AI enables companies to improve operations, control costs and increase profitability at a much faster rate of success. Find out how AI is changing the supply chain and the world in which we live with this presentation by one of North Texas' most renowned AI technologists.
Tech Titans members $40 | Non-members $60

Table Sponsor $500
1 reserved table of 8 and 1 additional seat at head table(s) - Total of 9 guests
Logo in event program
Company recognition from the podium
Your registration data may be provided to sponsors of this event.
2022 Tech Industry Luncheon Events