John Randall
Judges committee co-chair
President, Zyvex Labs
John Randall has more than 35 years of experience in nano-fabrication.  He is President of Zyvex Labs, Exec VP of NanoRetina, and Adjunct Faculty at UT Dallas.  He joined Zyvex in March of 2001 and was instrumental in developing and spinning out two successful nanotechnology companies, Zyvex Technologies and Zyvex Instruments (now part of DCG Systems).  Before Zyvex, Randall worked for 15 years at Texas Instruments where he worked in high-resolutions processing for integrated circuits, MEMS, and quantum effect devices.  Prior to working at TI, Randall worked at MIT's Lincoln Laboratory on ion beam and x-ray lithography.  He has 107 articles published in refereed journals.  He has a BS, MS and PhD all in electrical engineering from the University of Houston, where he was elected distinguished engineering alumni in 2010.  Randall was also elected distinguished member of the Technical Staff while at Texas Instruments, is a Fellow of the IEEE and a Fellow of the Society of the AVS.
Greg Fasullo
Judges committee co-chair
enTouch, CEO
Greg is a nationally recognized serial entrepreneur, currently serving as CEO for enTouch, a Richardson-based Internet of Things software company. enTouch provides a software-enabled service for national chains that optimizes facility operations, reduces energy consumption and increases profitability. He holds 12 granted US patents, serves on the advisory board of REVTECH accelerator and was winner of the 2016 Tech Titans Emerging Company CEO.
Amy Wheelus
Amy Wheelus leads AT&T's Network Cloud platform development, delivery lifecycle and tenant care, D2 integrated system design and engineering as well as integrated system testing and cloud security.
Amy has held a variety of leadership positions within AT&T's Technology & Operations organization.  A few of her many contributions to AT&T include leading teams that helped: deliver the first virtualized network functions and services on a network cloud using AT&Ts industry leading ECOMP platform; expand AT&T's VoLTE (voice over LTE) service; plan and deliver AT&T's Ultra Long Haul Transport network; construct over 1 million square feet of web hosting data centers; and modernize AT&T's central office infrastructure.
Amy received her Master's of Business Administration from the Goizueta Business School at Emory University.  She also holds a Bachelor's of Industrial Engineering degree from The Georgia Institute of Technology.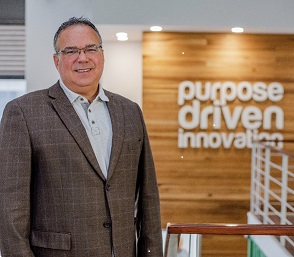 Andres Ruzo
Andres is a purpose driven innovator and serial entrepreneur that has grown multiple successful ventures.  He is also founder and CEO of Link America LLC, a leading High Value/Impact Telecom, Logistics and IT Services company with presence across the Americas servicing global customers for the last 25+ years - such as AT&T.
Serial entrepreneur focused on purposes driven "Exponential Technologies" to improve the human condition.  Currently building a 0G - SIGFOX IoT global network - in 6 countries of Central America and Peru.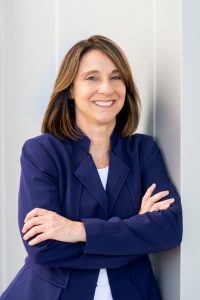 Brenda Boehm
Brenda Boehm is a senior executive who has made her career by bringing next generation Networks, Information Systems, Cloud, edge, Internet of Things, and Security technologies to the emerging global marketplace. Brenda's deep industry expertise is based upon her successful leadership roles at both the executive and board leadership levels with various innovation-focused technology companies from entrepreneurial start-ups: Starent Networks, Tango Networks, and Cyphre to Fortune 100 leaders: Cisco, Nortel, Alcatel-Lucent and Nokia. This uniquely broad set of experiences and skills have equipped her with the insight to create a market vision that recognizes industry disruption, an ability to harness change for innovation, develop global market reach, and ensure the most successful secure operational best practices. Brenda Boehm holds a MS from SMU's School of Engineering in Telecommunication Management and a Bachelors in Computer Information Systems (CIS) from LSU. She also attended Stanford's prestigious Graduate School of Business Executive Program, and their Advanced Computer Security Certificate and, recently, graduated from Carnegie Mellon's Chief Information Security Officer program.  Additionally, Brenda is very active in supporting entrepreneur mentoring programs, STEM, and women in technologies. She was recognized by Dallas Business Journal as Top Women in Tech for 2015, board director for Northeast Texas Girl Scouts, board advisor for Executive Womens Forum International, board advisor for IoT Community, and often supports DFW Tech Titan's as a leader on their centers of excellence and judge panels.
Calvin Carter
CEO & Founder, Bottle Rocket
Calvin Carter, Bottle Rocket's founder and CEO, built Bottle Rocket on the belief that exceptionally innovative technology redefines our lives. In March 2008, the day after Steve Jobs announced the iPhone was open to third-party developers and months before the App Store opened, Calvin launched Bottle Rocket. His visionary and entrepreneurial spirit would earn him the Ernst & Young Entrepreneur of the Year award in 2013. Calvin has pushed Bottle Rocket to become a renowned digital experience consultancy that connects future-focused brands and their customers through sophisticated yet simple experiences. With its now approximately 250 Rocketeers, Bottle Rocket has concepted, designed, and developed more than 450 award-winning, preeminent experiences to date and continues to set new standards in connecting people to what they want.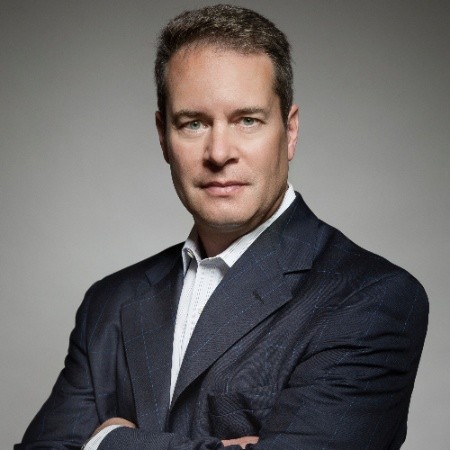 Charlie Vogt
President & Cheif Executive Officer
Charlie Vogt joined DZS as President and CEO in August 2020, bringing two decades of experience as a CEO and over 30 years of professional experience in executing visionary strategies that resulted in unprecedented growth in communications markets. He became a Director of DZS on August 1, 2020.
Prior to DZS, Mr. Vogt was president and CEO of four companies: ATX Networks, a global leader of optical access networking and media distribution solutions, Imagine Communications, a world-leading provider of video software and unified distribution solutions, GENBAND (now Ribbon Communications), a global leader in IP networking and software solutions, and Taqua, a market leader in softswitch technology. Earlier in his career, Mr. Vogt was instrumental in the operational and financial growth of several of standard-setting technology companies which included ADTRAN and Ascend Communications that either became public companies or were acquired.
Mr. Vogt holds a B.S. in Economics and Computer Science from Saint Louis University.
Dave Copps
CEO/co-founder, Worlds
With three successful exits from startups under his belt, and Worlds launching from stealth with $10 million in funding, Copps knows a thing or two about how to build a company. Worlds' AI platform is a "first-of-its-kind" Extended Reality environment, which captures things in 2D then re-expresses what is captured in a 3D spatial model. The tech can be used to build AI-models and give businesses and organizations a new way to view the physical world. graduate of UNT. talks all over the world on Startup Culture and Exponential Entrepreneurship.
Greg W. Carr
Managing Partner
With more than 25 years of experience, Managing Partner Greg Carr practices the full spectrum of Intellectual Property law, including domestic and foreign matters and proceedings before federal courts throughout the U.S., the Trademark Trial and Appeal Board, and the Board of Patent Appeals and Interferences. This frequently involves building portfolios of various Intellectual Property assets, designing alternative processes and devices to avoid infringement, as well as expanding market share through licensing (and other collaborative relationships) and, if necessary, litigation to enforce Intellectual Property rights or challenge infringement claims.
Jason Story
Partner, Interlock Partners
Jason is a Texas-based investor and serial entrepreneur, who co-founded Interlock Partners, a Dallas-based Venture Capital firm, in 2016.  He serves as the principal investor in a number of startups in Austin and Dallas, and believes in being very involved in guiding their product development strategy.
His passion for growing startups took flight when co-founding, Mutual Mobile a global consulting agency that harnesses emerging technologies.  His vision and execution of strategy allowed Mutual Mobile to create and direct the mobile product efforts for many Fortune 500 companies.  Prior to Mutual Mobile, Jason built an IT services and security firm, Gravity Technical, which was acquired by White Glove Technologies, a Best Buy company.  His entrepreneurial spirit was nurtured during his time at the University of Texas at Austin.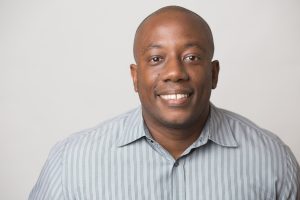 Joe Beard
Joe is a gym fanatic, venture capitalist and entrepreneur. He is a founder and current board member of Venture Dallas. Most recently he served as a Partner at Perot Jain, an early stage focused venture capital firm, where he invested in over 40 companies across 4 countries. Prior to joining Perot Jain, Joe spent approximately ten years as an investment banker at firms such as Bank of America, Merrill Lynch and Bear Stearns. Joe received his BS in Discrete Mathematics from the United Stated Military Academy (West Point) and his MBA from Columbia Business School.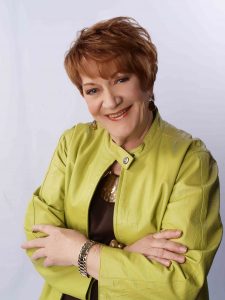 Lin O'Neill
Lin's experience is industry agnostic and includes Operations, Consulting and HR.
She is a former Vice President and Board Member for Continental Airlines where she operated a $300MM division with responsibility for 3,000+ employees, and a former HR Director for TRW where she had both national and international HR responsibility.  While living in California, Lin founded Futures Consulting and Sakred Cow EnterprisesTM.  Since returning to Texas, she has founded Relevant UTM, 8-hour MBATM, Smart TeamsTM, Entrepreneurs DFW, Assisted Living Managers' – Certification & Training (ALM-CT) and re-branded Futures Consulting as O'Neill Enterprises.  She has been a successful small business owner for more than 20 years.
In addition to her speaking, consulting and coaching, Lin is currently serving as:  Lead Faculty for the DFW Goldman Sachs 10,000 Small Businesses Program (10KSB) and for the National (Blended) 10,000 Small Businesses Program at Babson College in Wellesley, MA., DFW Instructor for the SBA's Emerging Leaders (aka e200) Program, Advisory Board Member for Network Bar, Member, SMU's Associate Board and Board Member for TeXchange Dallas.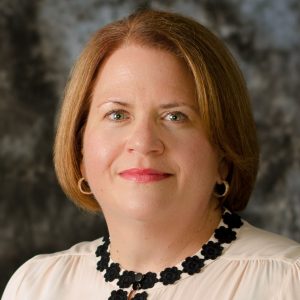 Melissa Townsley-Solis
co-founder and CEO, GIACT
As one of GIACT's two founders, Melissa has led GIACT since its founding and is responsible for setting the strategic direction for the company. With deep expertise in payment processing, risk mitigation and compliance, Melissa identified the need in the market for a new approach to identify and eliminate payments fraud as multiple industries increasingly began to rely on digital payments. Under her leadership, GIACT has grown to include a client roster of over 1,000 companies, many of them in the Fortune 500. Prior to founding GIACT in 2004, Melissa held a broad range of leadership positions across multiple departments including sales, customer service, claims payments and more during a 17-year career in the insurance industry. While the COO of iPromotion, she led new business development while it rapidly grew to $100 million in annual revenue in its first 18 months of operation. Outside of GIACT, Melissa is active in several nonprofits focused on improving the lives of children both locally and internationally. She has helped raise money to build schools in developing countries, send thousands of children to summer camp, and provide children in need with clothing, school supplies, and other essentials.
Stacie Hyatt
Owner, SL Partners/SACL
Stacie brings more than 15 years of experience in the medical and research technology arena to the table.  Prior to Plexon, she has worked for industry giants including Medtronic and St. Jude Medical, as well as successful early stage and start-up companies, primarily in the cardiac, neurosurgical and wellness disciplines.  Her geographic experience spans the globe, including having worked for several years in Europe.  Ms. Hyatt earned her bachelor's degree in bioengineering from Texas A&M University and an MBA with triple focus in marketing, operations and health care from The Wharton School at the University of Pennsylvania.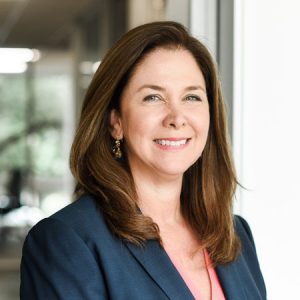 Tricia D'Cruz
Co-founder and Managing Director, Catalyze Dallas
Tricia D'Cruz is co-founder and Managing Director of Catalyze Dallas, a private equity company that commercializes promising innovations sourced from the world's most respected defense and industrial companies. Ms. D'Cruz serves as Executive Chairman of Metro Aerospace, a leading innovator of additively manufactured aerospace solutions that improve aircraft performance and reduce carbon emissions. She is also on the board of Alpine Advanced Materials, a cutting edge nanocomposite solutions company for light-weighting aerospace, defense and space components.  Ms. D'Cruz has been a leader to growing high technology companies for over 30 years, spanning global P&L leadership with Siemens and Tekelec as well as high growth of startup ventures including Efficient Networks from early stage through IPO and subsequent sale for $1.5B.
Vance McCollough
Partner CPA, Moss Adams
Vance has 30 years of experience in public accounting and has focused primarily on the technology sector. He's provided accounting and consulting services to companies ranging in size from startup operations to large, multinational organizations. His areas of expertise include revenue recognition, business combinations, equity-based compensation, and capital structures. In addition, he's helped guide companies through initial public offerings, secondary offerings, and private equity transactions.
Vance began his career with a Big Four firm and has spent time in Southern California; Seattle, Washington; and Austin, Texas. He's been in North Texas since 2002.
BS, accounting, University of Southern California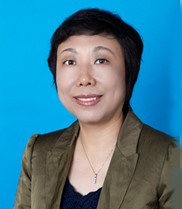 Xiaolin Lu
Xiaolin is Fellow and director of Texas Instruments Kilby Labs responsible for driving research activities on connected sensors, embedded AI, timing and clocking technologies for industrial internet and automobile applications. She is chartered to drive various differentiated industrial- and energy-related connected system level solutions using TI differentiated embedded processors, connectivity, analog and power management devices.
Xiaolin has worked on various embedded processing system and software programs, including Industrial Internet Sensor Network Research Platform, Narrow Band Power Line Communication Systems, Narrow band and Broadband Wireless and Wired Communication Technologies, Wireless/wired hybrid Sensor Networks, Smart Power IPs, Universal MAC for broadband IP, LTE/Wimax Prototypes, Wi-Fi/Bluetooth co-existence and digital mobile TV SoC, etc.